Blow Fly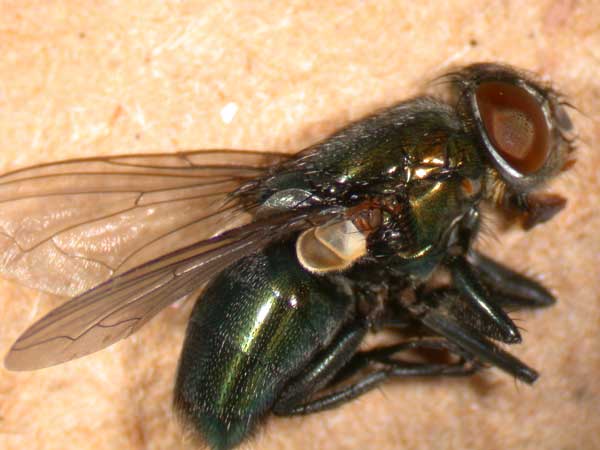 Blow Fly
Our common blow flies resemble house flies, but are metallic green or blue color.  Blowflies are associated with dead animals—adult flies go carrion to lay eggs.  For this reason, they can be important in cases of forensic entomology.  Suddenly finding numbers of these flies indoors often indicates the presence of a dead animal, such as a rodent, bat, or bird.  Outdoors, blowflies also visit flowers and can be pollinators.
This article was posted in
Indoor Flies and Gnats
.