Brown Recluse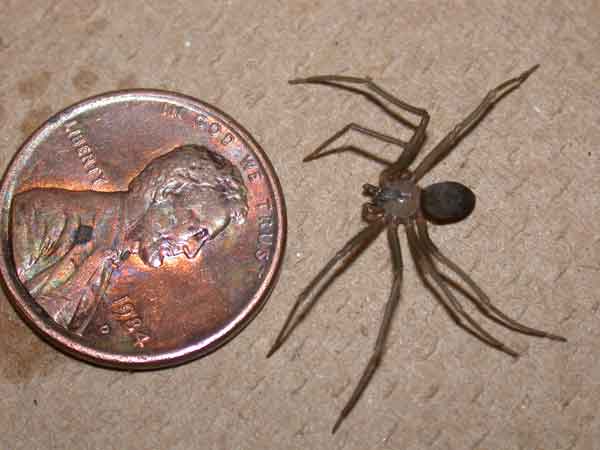 Brown Recluse
Brown recluse spiders can be identified by the brownish "violin" shape behind the head and three pairs of eyes (6 eyes total; most spiders have 8 eyes).  Brown recluse spiders have a bad reputation due to their potentially serious bites.  In rare cases, individuals bitten by brown recluse spiders can develop serious complications requiring the attention of medical professionals.   However, in the vast majority of cases, bites result in a minor reaction.  Bites, themselves, are extremely rare and the brown recluse is non-aggressive.  
The native range of the brown recluse spider is from mid-Illinois on south, and states such as Arkansas, Kansas, Missouri, and Oklahoma are more typical locations for this species.  Only a handful of verified cases have ever been documented in Wisconsin, and they likely represent "hitchhikers" that have been moved to the state accidentally.
Interestingly, there are other spiders that can have a similar brownish marking behind the head.  Seeing the 6 eyes under magnification is needed to confirm that a spider is indeed a brown recluse.  Almost every suspected brown recluse spider case reported to the UW Insect Diagnostic Lab ends up being a different type of spider.  On a similar note, spiders sent to medical professionals for identification are often misidentified as brown recluse spiders, leading to significant medical misdiagnoses in portions of the country where brown recluse spiders do not occur or are exceedingly rare.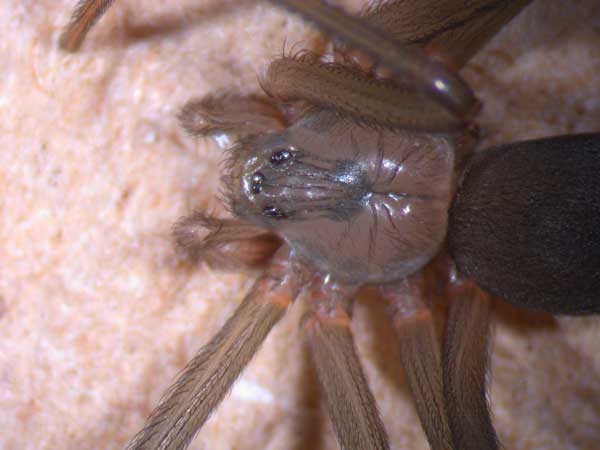 This article was posted in
Spiders
.