Termite vs Ant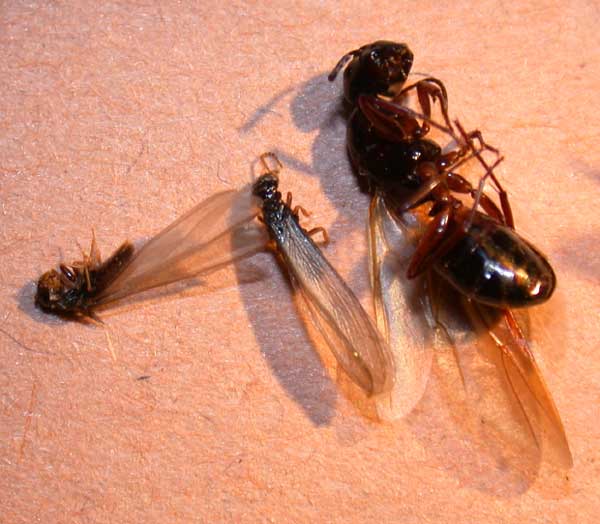 Termite vs. Ant
Winged termites in Wisconsin tend to be very small (~1/4″), whereas carpenter ants can be quite large (1/2″+).  In the image below, there are two termites (left, middle) and one carpenter ant (right).  Winged termites have slender "teardrop" shaped wings with very few veins, ants typically have broader wings with numerous veins and cells present.
Extension Bulletin-Wood Destroying Insects
Extension Bulletin-Termites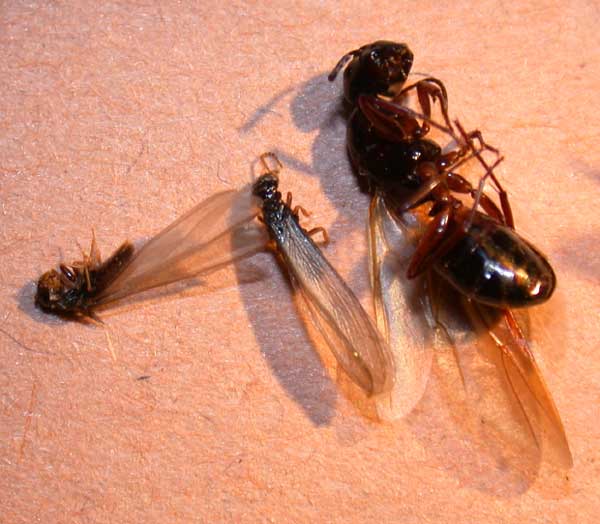 This article was posted in
Wood-Attacking Insects
.