Western Conifer Seed Bug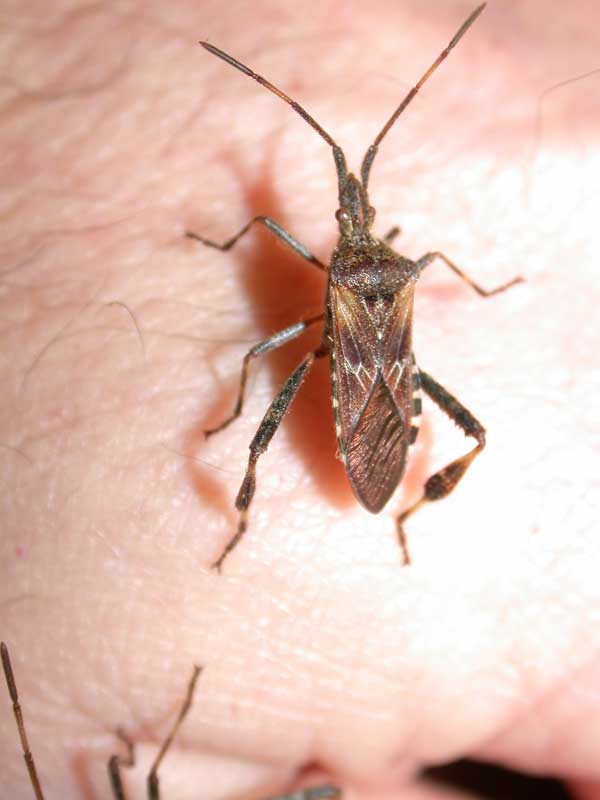 Western Conifer Seed Bug
Western conifer seed bugs can be quite common and are associated with conifer trees.  They sometimes sneak indoors, where they are a minor, harmless nuisance.
This insect is sometimes mistaken for a kissing bug—an insect of medical importance which does not occur in the Midwest.  The diagram on this webpage helps differentiate between the western conifer seed bug and a kissing bug.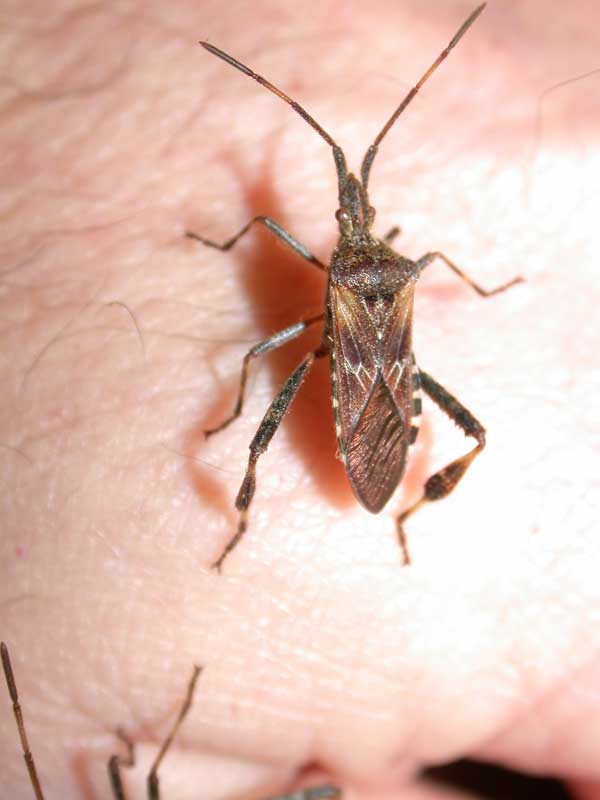 This article was posted in
Bugs
,
Outdoor Insect Invaders
.