Clover Mite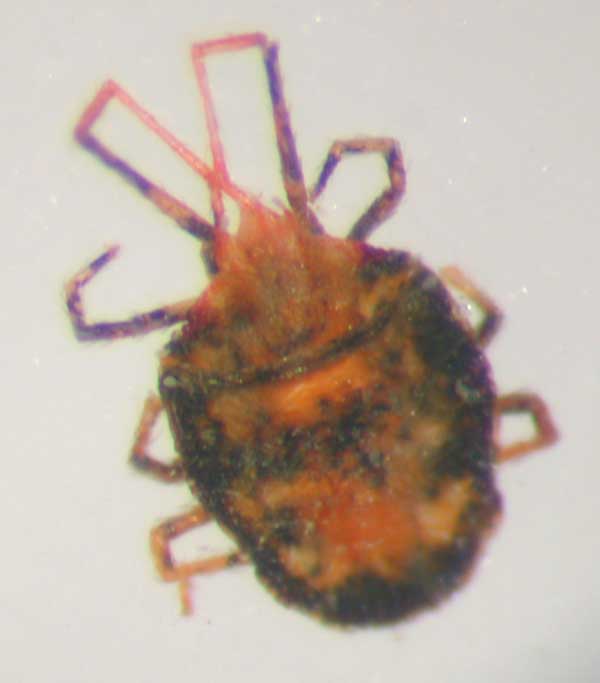 Clover Mite
They look like walking pepper and leave a red streak if smashed?
These are clover mites. In the late fall and early spring these small mites can sometimes be found crawling by the thousands both indoors and along siding outdoors. The front legs are very long and may appear to be antennae. The source is outside where they have overwintered along the foundation. They are harmless and they do not bite or infest plants. The only concern is that if they are mishandled and crushed, they can stain painted walls and furniture. Indoors you can vacuum them up. If you decide to treat, treat along the outside foundation. Soapy water and many outdoor landscape insecticides will work – but you need to use a moderate volume – so a hose end spray will be you best bet. If untreated, they should disappear when they move out into the lawn.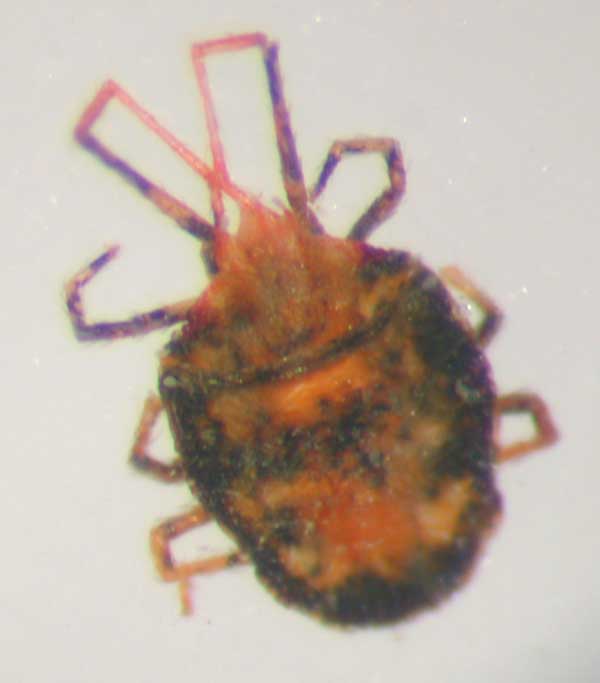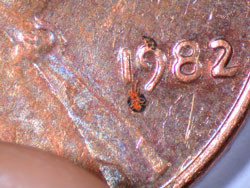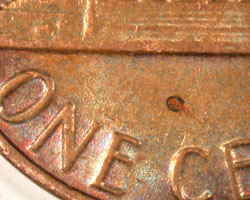 This article was posted in
Outdoor Insect Invaders
.