Cluster Fly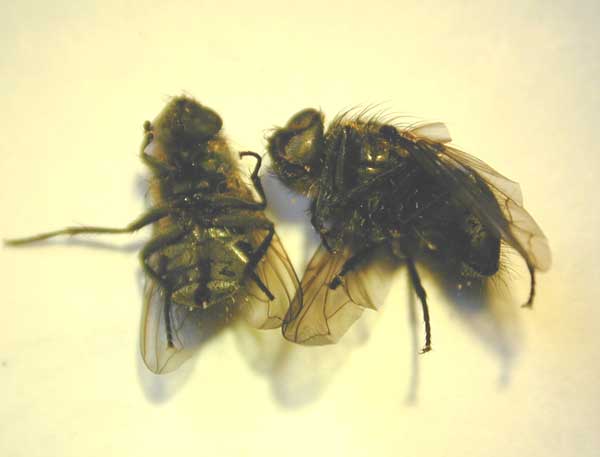 Cluster Fly
Cluster flies resemble house flies, but have fine golden hairs on their thorax. These flies are parasites of earthworms, but happen to sneak indoors in late summer and early fall to find a sheltered overwintering spot. If in a warm enough spot, these flies can become active during the winter months and wander aimlessly around windows.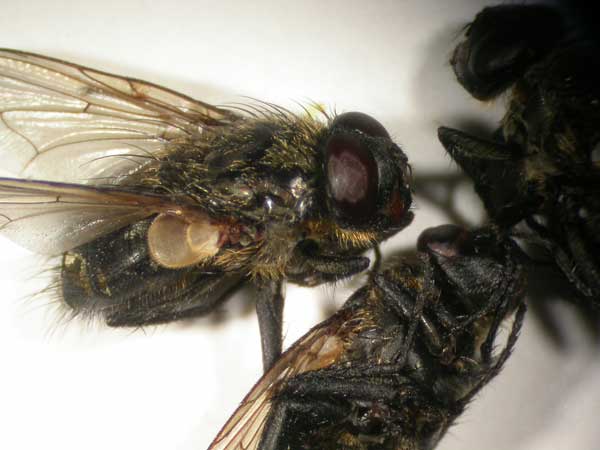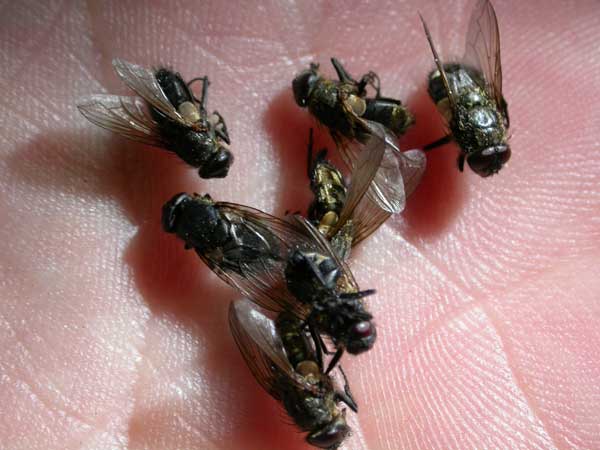 This article was posted in
Indoor Flies and Gnats
,
Outdoor Insect Invaders
.