Millipedes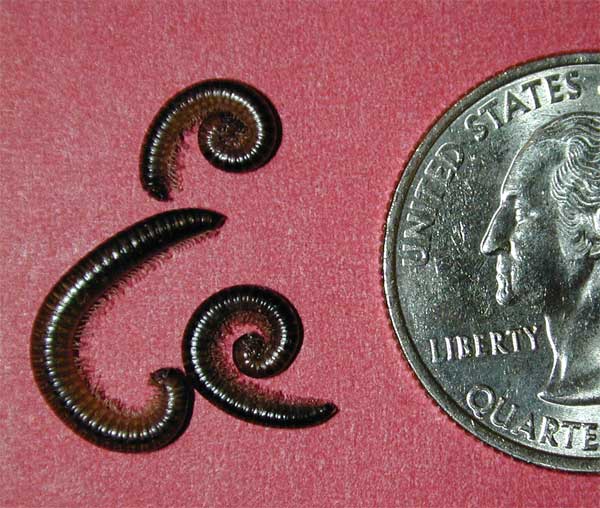 Millipede
Millipedes are outdoor creatures associated with damp areas (compost piles, mulch beds, and similar); millipedes often feed on decaying plant materials.  They sometimes sneak into buildings, although they can't survive indoors.  In contrast to centipedes, millipedes have two pairs of legs per body segment and move slowly; they tend to curl into a spiral shape when disturbed.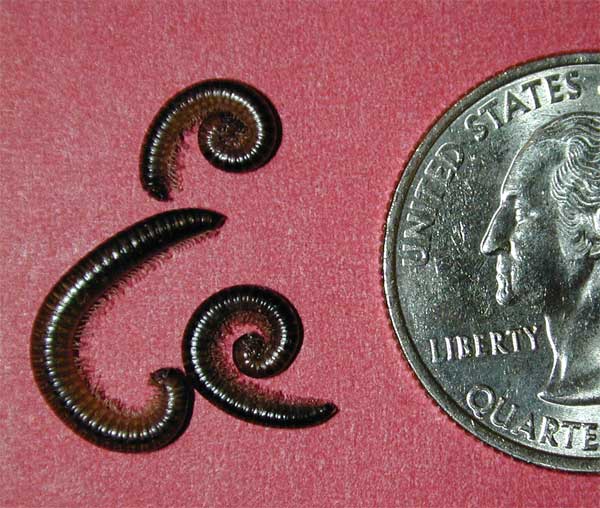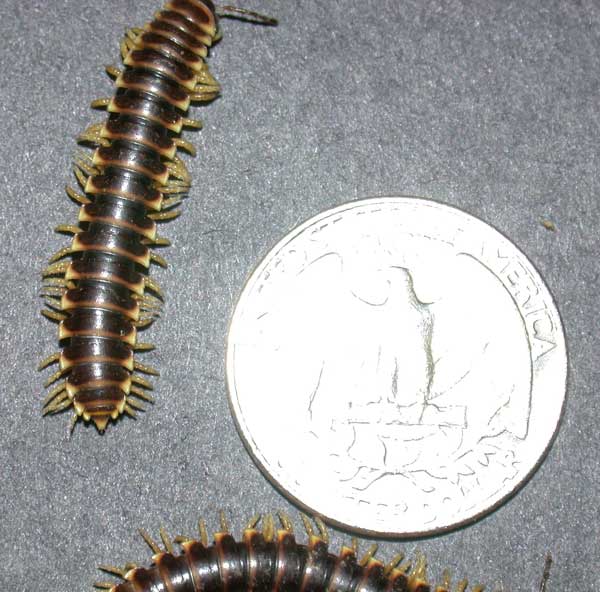 This article was posted in
Indoor Worms
,
Outdoor Insect Invaders
,
Outdoor Worms
.